Our Missionary work in foreign countries finds its source in the Charism and passion of St. Vincent de Paul. St. Vincent sent missionaries to Africa to preach the Good News to the poor in spite of all the difficulties and dangers and even his Brothers' objections. Our congregation, which was established in 1965 with the mission from the Sisters of Charity of Paderborn, Germany, started the mission in Southeast Asian countries in 2005 in celebration of the "40th Anniversary of Foundation in Korea," to continue this mission spirit of St. Vincent and the German Sisters.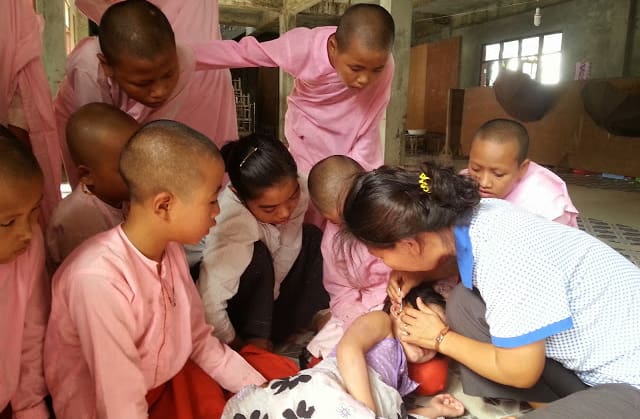 Our Sisters offer free surgeries and medical service every year by establishing ties with St. Vincent's Hospital in Korea and local medical institutions in Myanmar. They also run learning centers and provide free meals and education on hygiene and sex issues to the children who do not receive formal school education and to those who are emotionally unstable in the poor areas of Yangon, the former capital of Myanmar. Also, in collaboration with the Catholic Medical Association and the Society of St. Vincent de Paul in Myanmar, the Sisters visit the Catholic communities in ethnic minorities and refugee regions to provide medical service and to support them with scholarships. Now, our mission in Myanmar is getting strengthened by the local members of our congregation. Through more effective and empowering activities, we together are contributing to the growth of a few local churches in the Myanmar society where Buddhism and military authorities are currently the majority.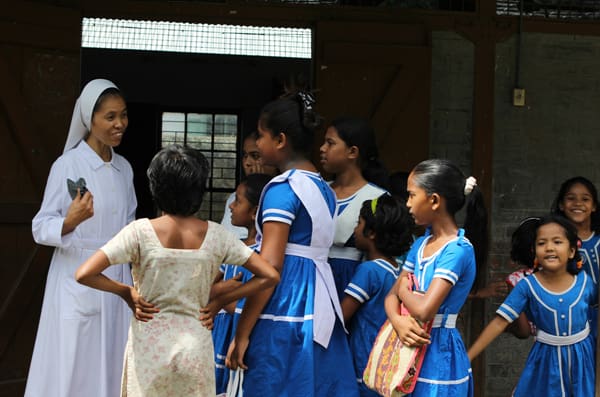 The Sisters provide free medical service and surgery in cooperation with the medical service teams from Korea and Italy at the "St. Vincent de Paul's Sick Shelter & Clinic" in Mymensingh Diocese. The mobile clinic service is also offered for the patients in remote areas. Besides, the Sisters provide the necessary care and opportunity of education for the young girls from minority ethnic groups at "House of Hope" where they embrace hope and get strengthened to survive discrimination in the Islamic society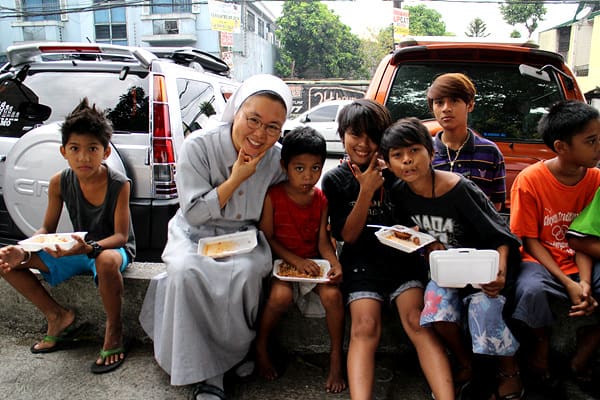 We founded "the International Formation House" in Manila, the Philippines, in 2011 for the initial formation (Postulancy, Noviciate) of the candidates who joined our Order from the mission countries. Besides the formation, the missionary Sisters are engaged in apostolate activities for the local churches since 2013. They provide medical service through "Family Care Center" in housing area in Bagong Silangan, and run free feeding centers and a learning center and in Payatas, a landfill site. They serve the local people in the poor surroundings by providing health service, welfare improvement and family support. We have also opened "St. Vincent Mission Center" in Manila in commemoration of the 400th Anniversary of the Vincentian Charism in 2017, a place for international exchange and ties with the local Vincentians where the members of our congregation and our collaborators can use to learn language and culture and have a mission experience.